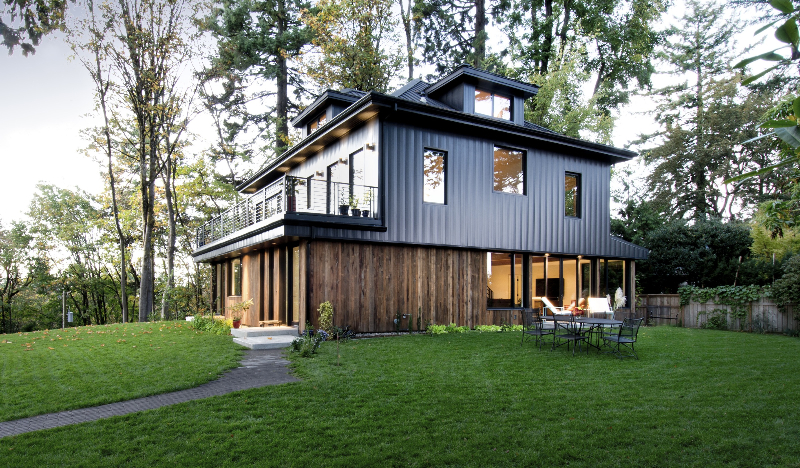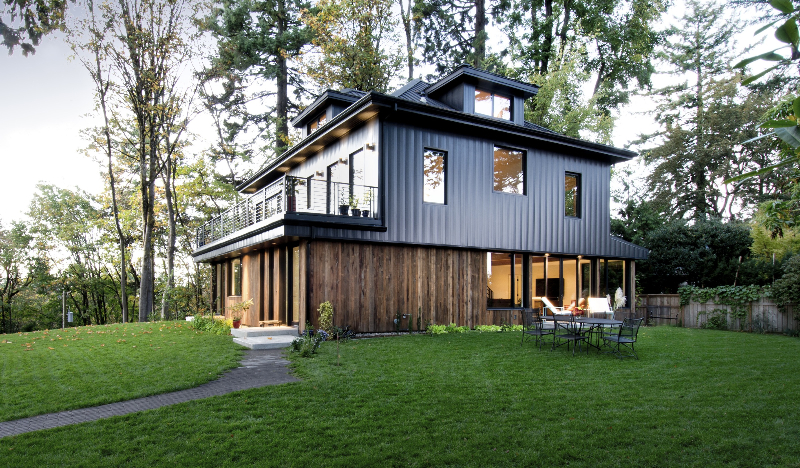 The Crack House
Named for a foundation crack big enough to stick your arm in, this project made exciting and innovative use of the existing 1910 four-square. The basement was demolished and the original house above was raised seven feet to make room for modern on-grade living, dining, and kitchen areas.
The existing home's charm, including cove ceilings, was kept at the interior. The exterior though was thoroughly modernized, not just in looks but also in performance, with extra insulation, good windows, and new low-maintenance (and sexy) metal siding.
The new main level rooms are airy and well-connected to the surrounding yard via big glassy sliding doors. The original wood floor and joists above were walnut-blasted and are supported with new big laminated timbers.
The new modern main level, with concrete floors and lots of glass, is made cozier by a ceiling that features the original wood floor and joists above, all newly supported by beefy wood beams.